"What should I be looking for and Where to I start?"
With so many promotional usb flash drives on different models and styles out there, it is natural to feel a bit overwhelmed. Making the right choice could further enhance your company image with the unique products.
When it comes to private & public sectors, promotional USB flash drives have become the in thing as a giveaway. However, you just cannot choose any random promotional USB flash drive, as you need to consider several factors such as the style & the memory of the flash drive that is perfect for your business. Besides this, you even have to choose the one that well within your budget, and have all the necessary features you have been looking for.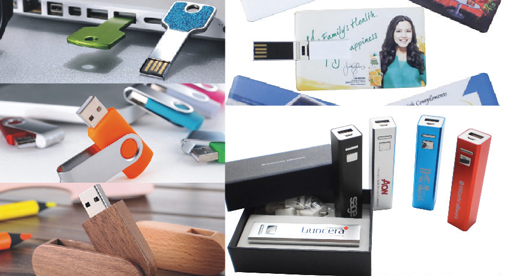 Prior to comparing the available options, you first need to take into account your requirements and whether or not the USB flash drive is ideal of your business. There's no doubt that each flash drive has an appeal of its own kind, but it's not necessary that they are the right choice. For instance, if you are running a hair salon or an auto workshop, then you would be better off going for a thing which reminds your customers about your business each time they see it without reading the name of your business such as car shaped usb flash drive for the auto workshop.
However, if you have already made up your mind to go for promotional USB flash drives then it would be a better idea to first go through the reviews and do some research online regarding which one is the best for you. The first thing that you need to consider is the memory size of the USB. Today, flash drives are known by different names such as USB sticks, thumb drives, pen drives, jump drives & memory sticks and are available in different memory sizes such as1 GB, 2 GB, 4 GB, 8GB,  16GB, 64GB, 128GB. The lesser is the memory the lower would be the price.
The next thing that you need to consider is the style of your flash drive. Although, the features and the components of all the drives are almost same, the promotional USB flash drives are available in different attractive external designs. Some come with removable caps, some can flip open, or come in the form of key chains, carabiners & lanyards. Besides, they are made up of different materials such as wood, plastic or metal. Apart from this, their shapes are different too, and can be in the form of a robot, heart, company logo or any comic figure.
However, when it comes to business, you should go for customized flash drives that can be in the form your company logo or mascot. Normally, the plastic bodies are printed whereas the metal or wooden bodies are either etched or printed. No matter what style or variety you go for, you have a huge color option and can choose any design that best serves your purpose.
Most of the experts suggest that it's always better to take price quotes from 3 to 4 pen drive vendors in order to get the best deal. Moreover, do not forget to consider factors such as delivery time, vendor's reputation, credit terms & return policy. Besides, it would be a good idea to first go through the samples of flash drive bodies in order to know what exactly you could expect.